Silly Sheep Cuffilinks
---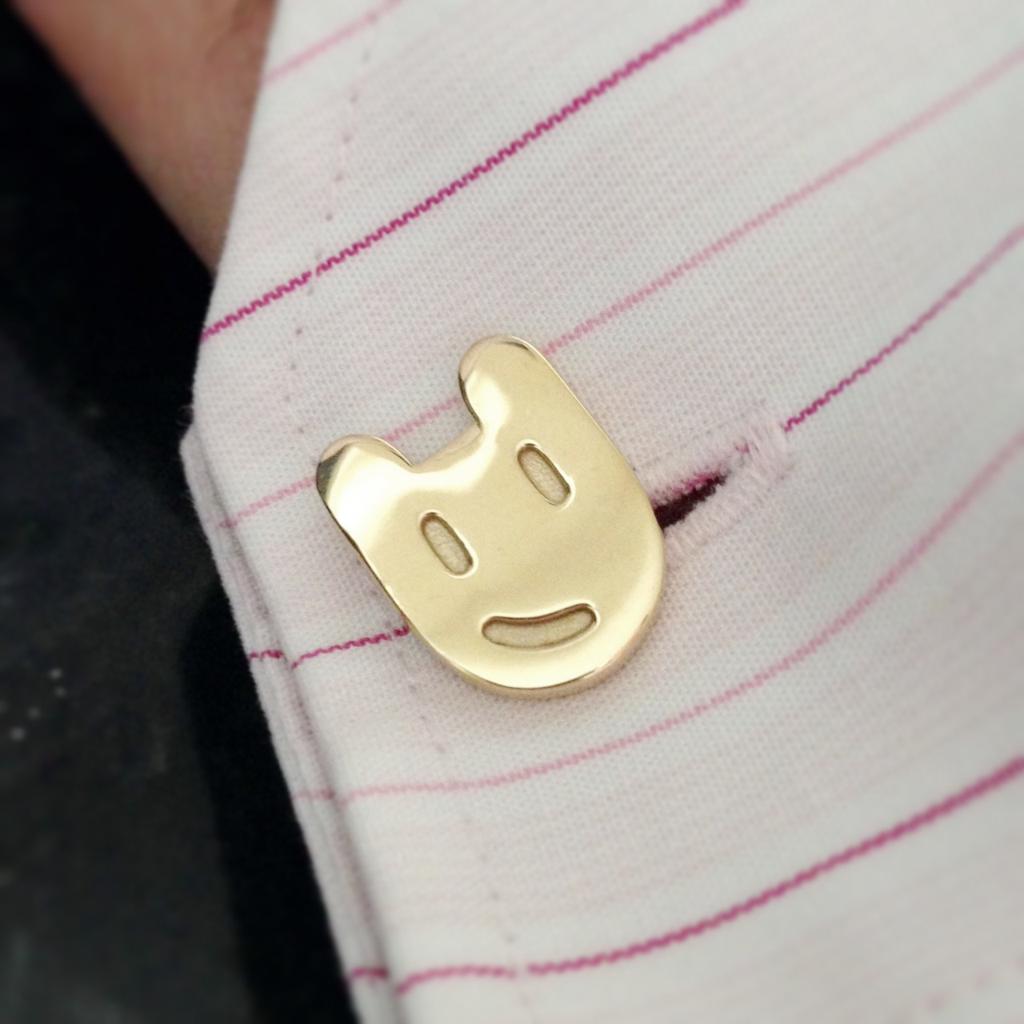 Just got these in the post. Pretty pleased with how they turned out.
So for a few years now I've been doing the comics page for a newspaper that my girlfriend Liz has been writing for her friends since she was about 9 years old. Once laboriously handwritten and photocopied Liz, I recently created a font based on her handwriting.The comic is called Silly Sheep. It's silly.
Anyway, daft as it is, I've gotten pretty attached to drawing these sheep, and given that I've not been doing so much Blender stuff lately, I thought it would be fun to have a go at creating something that I could 3D print based on Silly Sheep. So, I fired up Blender and made myself a pair of cufflinks. The design isn't particularly complex, just a face for once side and a wooden gate (which appears in every comic) on the other. I measured up an existing pair of cufflinks to get the rough dimensions I needed so that the rear part would fit through a buttonhole, and the spar between the two parts was an appropriate length. I gave the spar a slight bend to let the two sides of the cuff come together at more of an angle. Here's some screenshots of the design in Blender.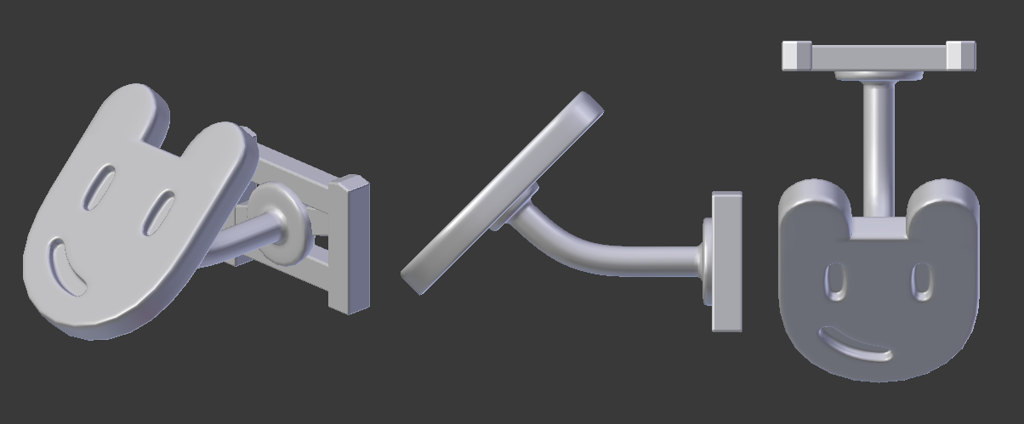 Because I wanted to be sure they functioned as cufflinks before printing in metal, i ordered a pretty cheap initial print of the design from Shapeways in their Black Strong and Flexible material.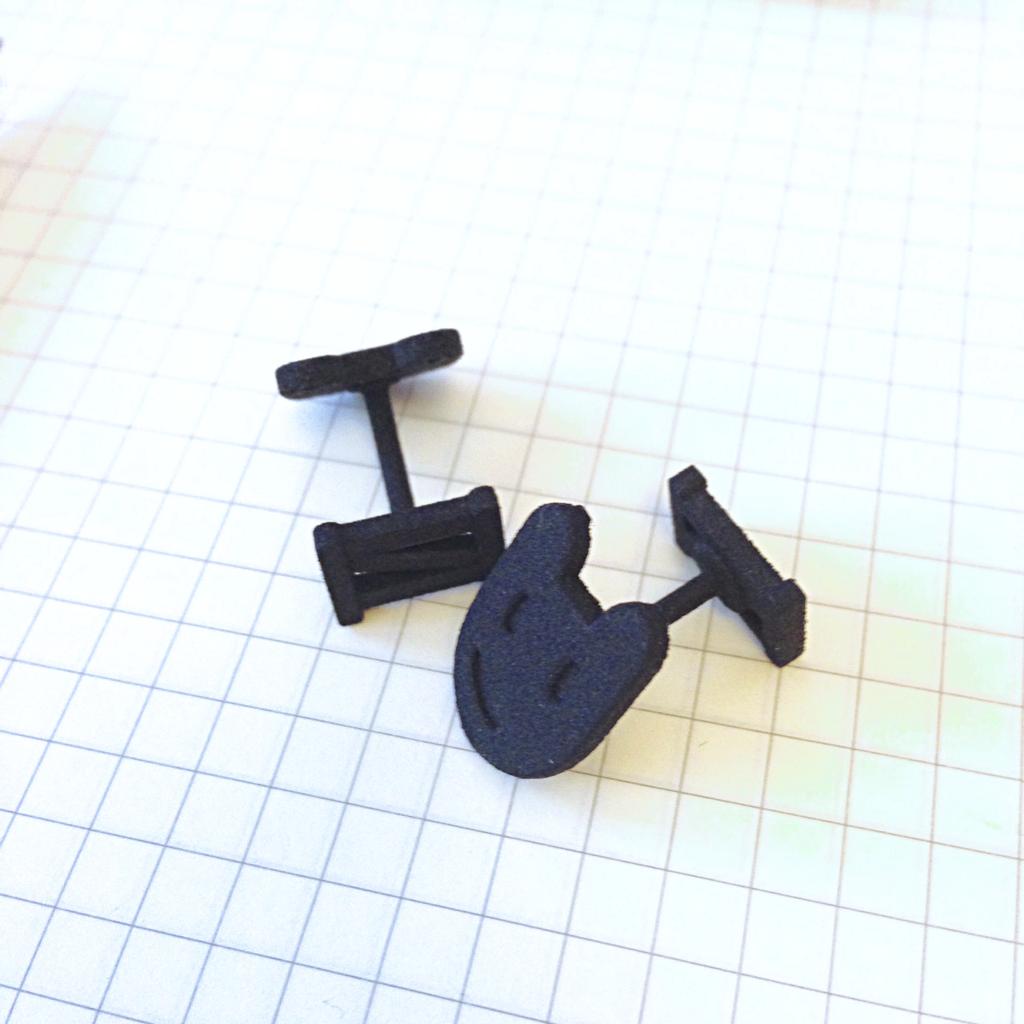 It came out pretty well, but being able to try it out helped me work out a couple of design issues. First, whilst it looked pretty thick on screen, the spar connecting the two parts came up pretty thin in real life, so I thickened it a bit for the final version. Secondly, I rotated the head part of the cufflink 90° so that it would align with with the direction of my arm when worn. Here's a render of the design done in cycles before ordering my final print.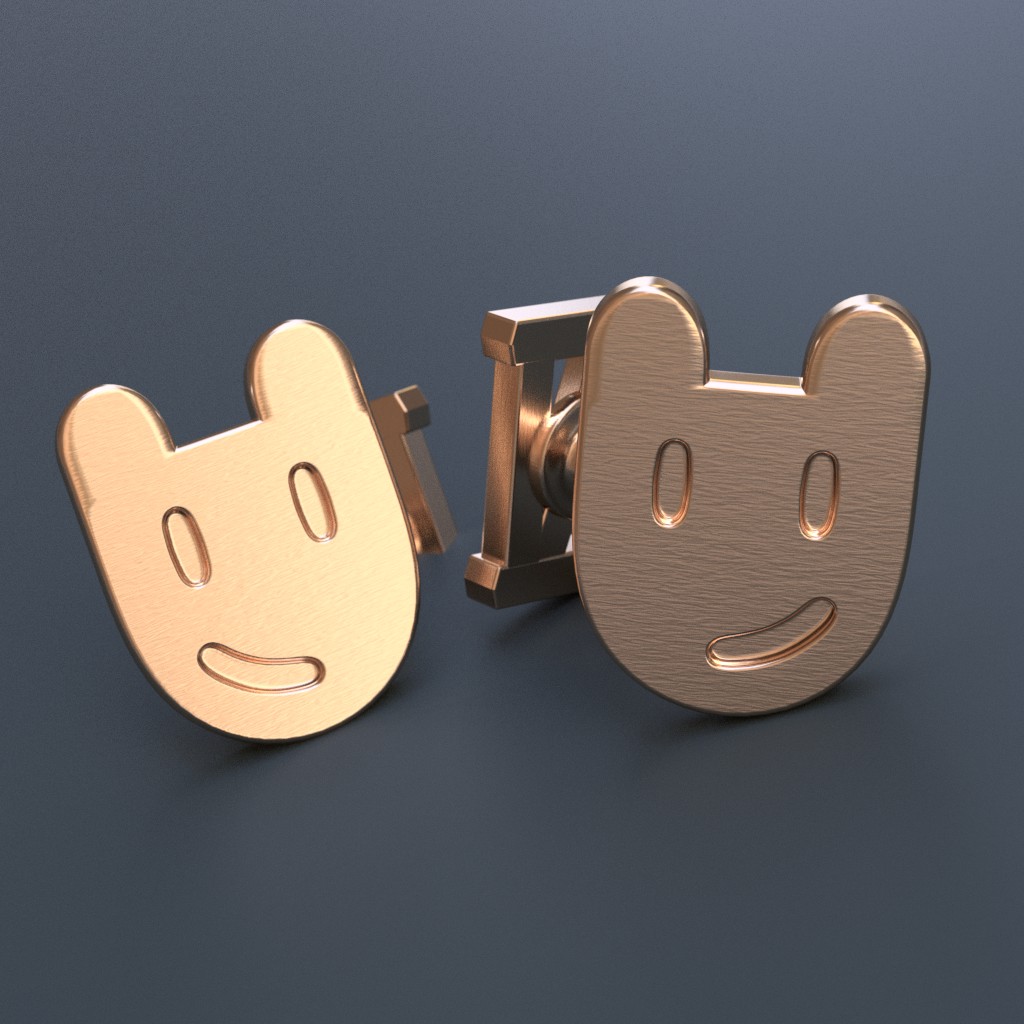 With my design changes made I ordered the metal version from Shapeways. I got it printed in their Polished Brass material. Here's how it came out!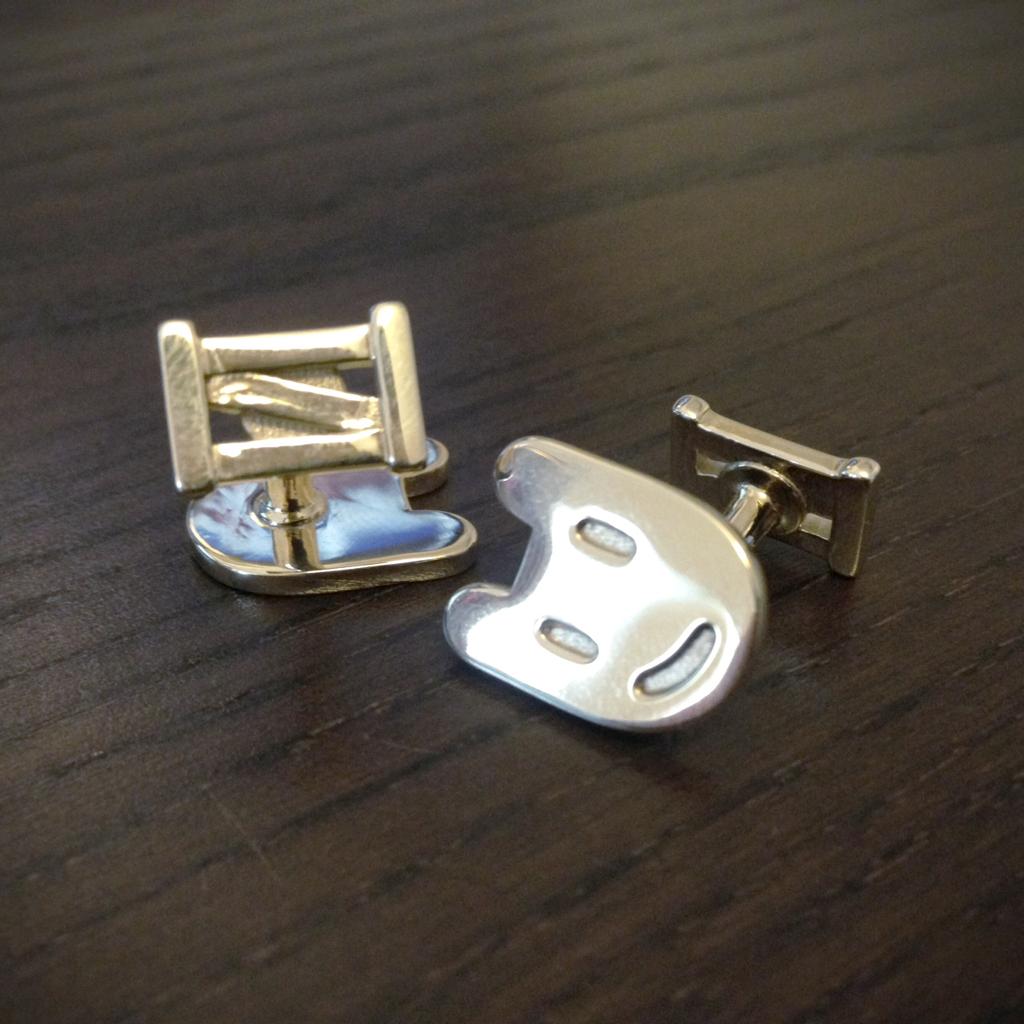 I'm rather chuffed with them.
3d print, 3d printing, blender, comic, cufflink, cufflinks, metal, projects, sheep, silly — May 29, 2015
Made with and the minima theme.