Build a Fairytale Castle Article in 3DArtist Magazine Issue 74
---
You can find one of my most recent tutorials in the current issue of 3DArtist magazine, which is out now. The article takes you through creating a fantasy castle built on a forest covered mountain in Blender. Here's a link to the newspost on Issue 74, where you can see what else is in store for that issue as well. You can buy a copy on the Imagine Publishing Store. Here's a look at the final product: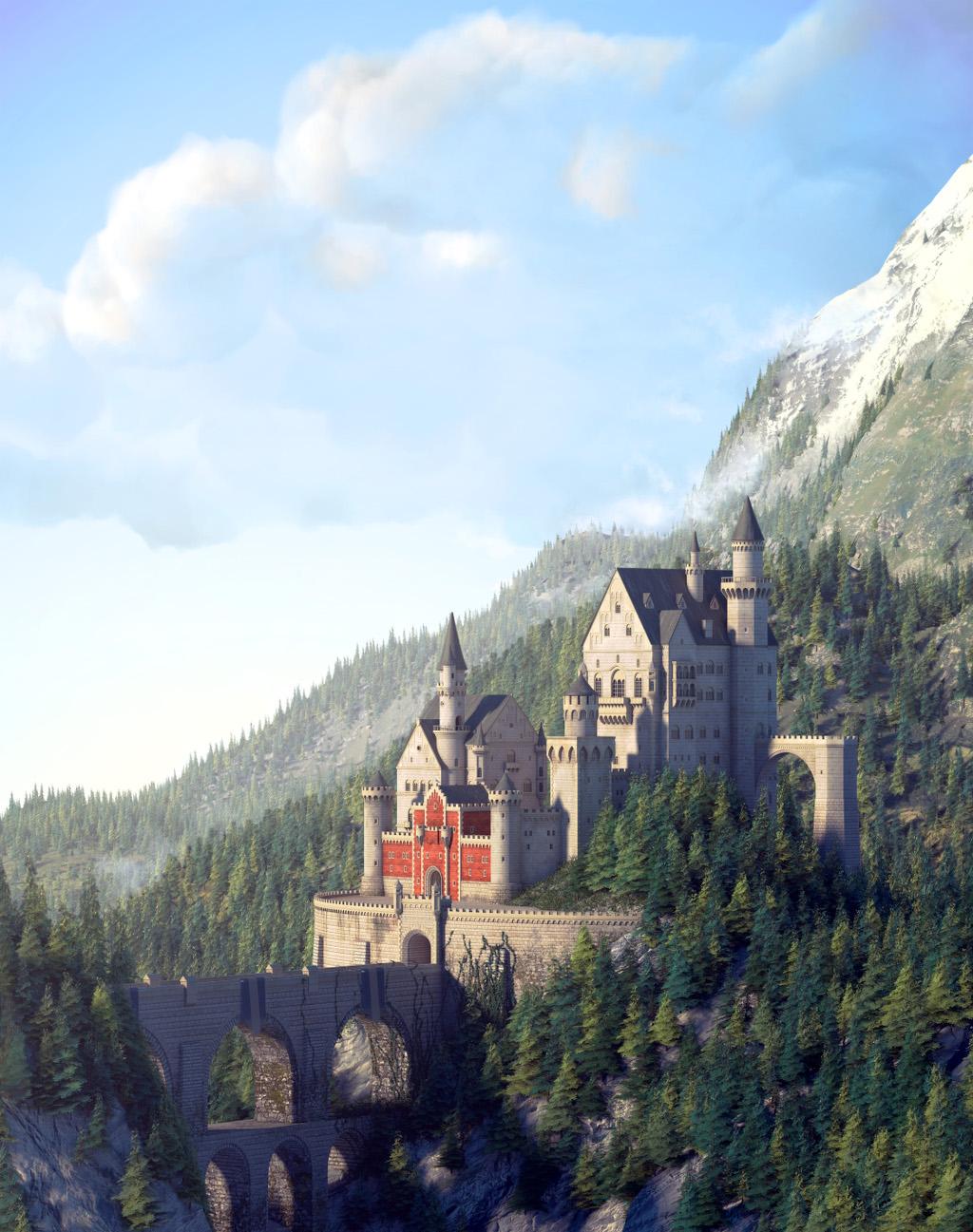 Ben Simonds (Mar 28, 2015)
Try starting with a circle for the underside of the arch. Then just delete the bottom half and extrude down for the pillars, up for the top of the bridge.
cochesaurus (Feb 04, 2015)
what could be a easy way to model the base mesh of the bridges? (step 4 in the magazine tutorial) thanks :)
blender, castle, fantasy, forest, links, modeling, tutorial, tutorials — Nov 11, 2014
Made with and the minima theme.