Blender Master Class Translated into Chinese
---
Thanks to the hard work or Leon Cheung in translating it, Blender Master Class is now available in Chinese! Thanks also to Leon for sending me a copy as a souvenir. It looks great.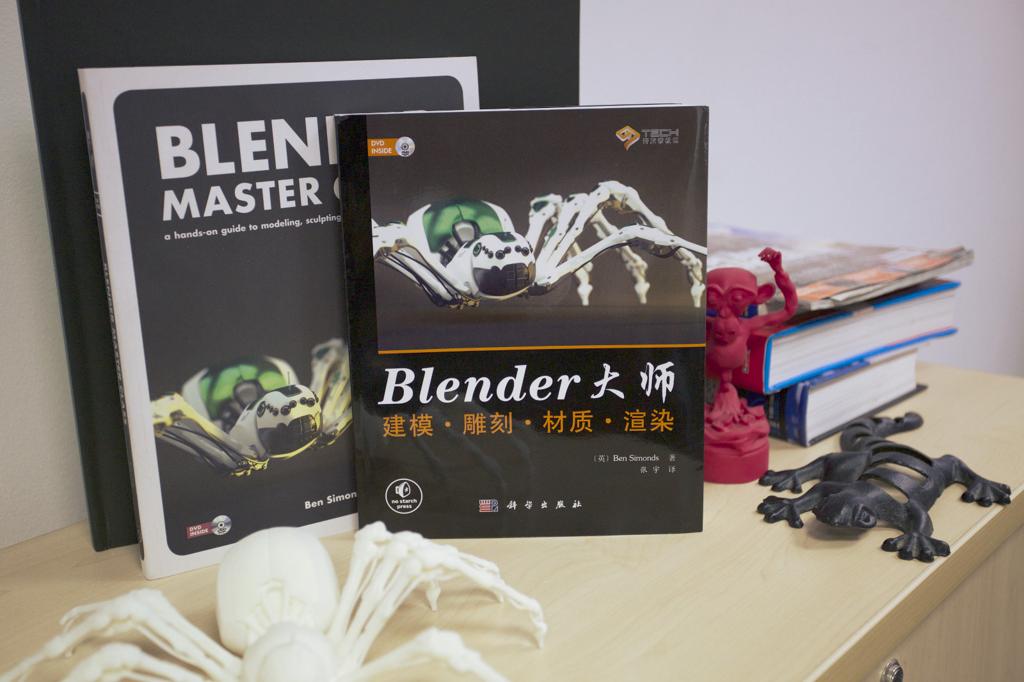 blender master class, book, chinese, translation — May 29, 2014
Made with and the minima theme.