3D Printed Spider Bot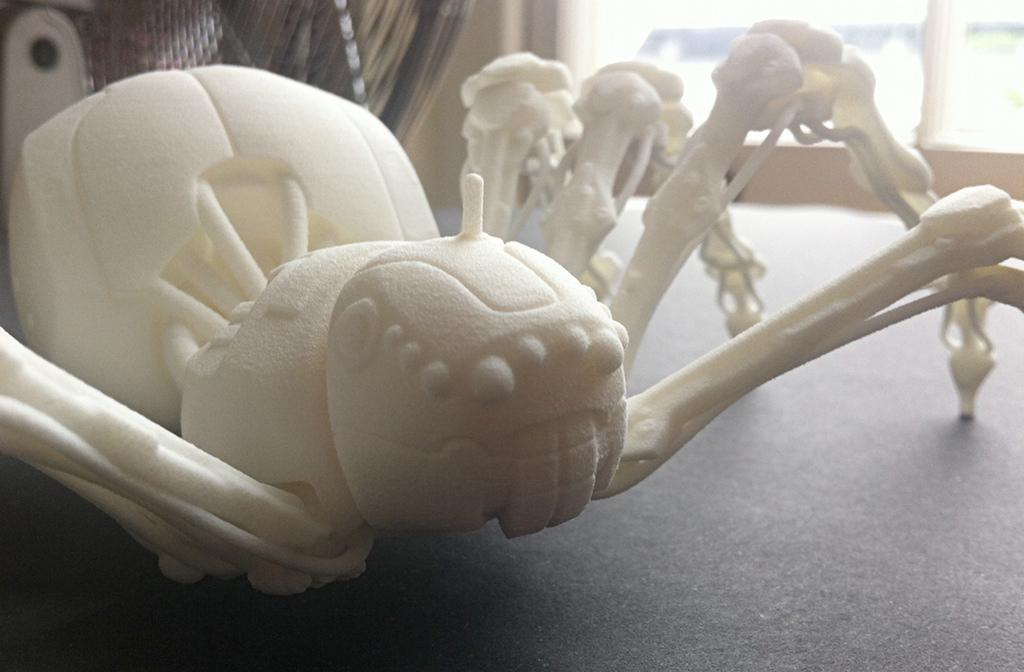 This guy just arrived at the office. I think he's looking pretty cool. If you haven't seen him before, he's one of the projects in my book, Blender Master Class. The book covers making him in blender, through the processes of modeling, sculpting, and texturing, then creating materials and rendering with the cycles render engine. With the book finished I thought I'd get him 3D printed as a bit of a momento. I made some modifications to the model to make it more suitable for 3D printing, and sent the model files off to Shapeways to be printed. I'll document the process soon in another post, but for now I just wanted to put up a few pictures. Also, if you want one of your own, you can find it on the Gecko Shapeways store.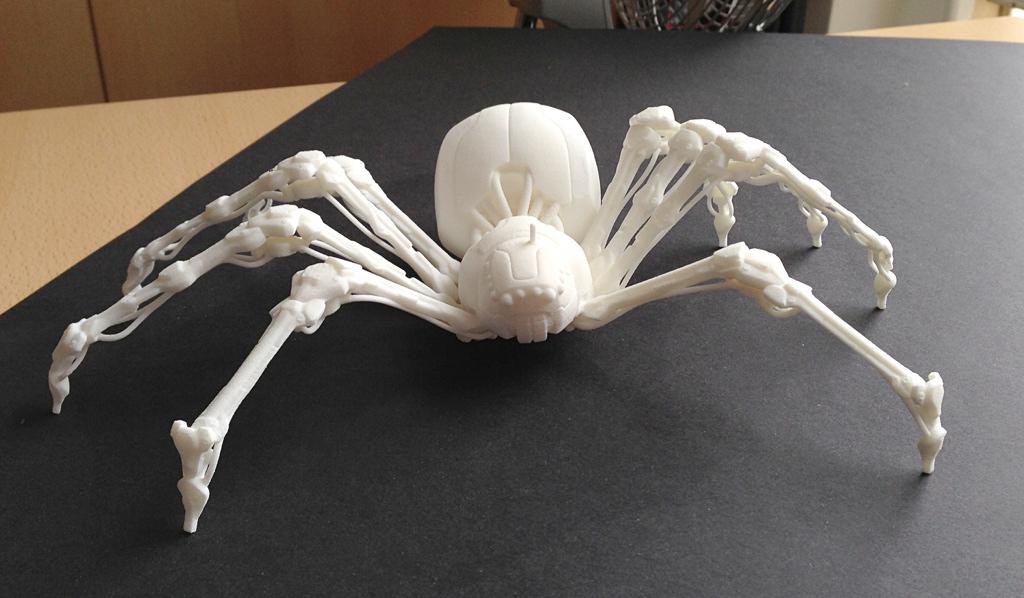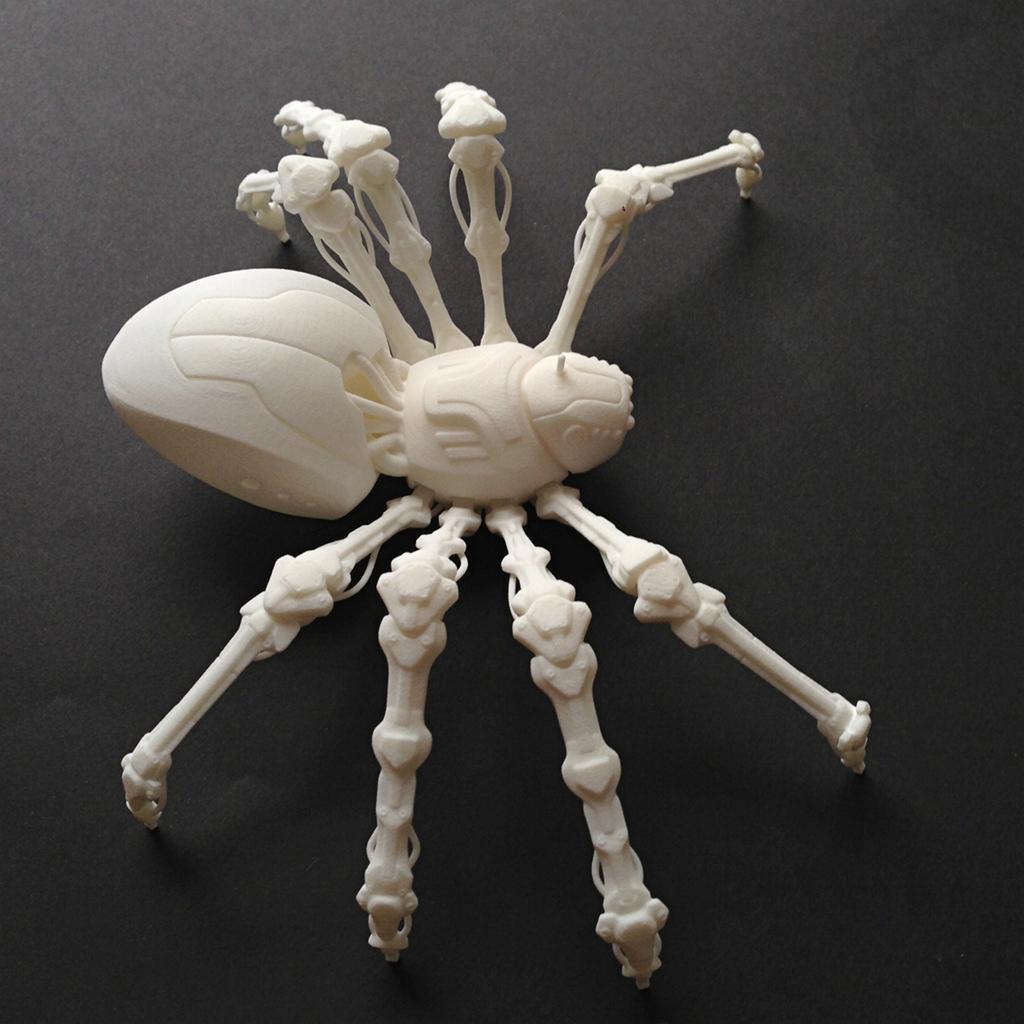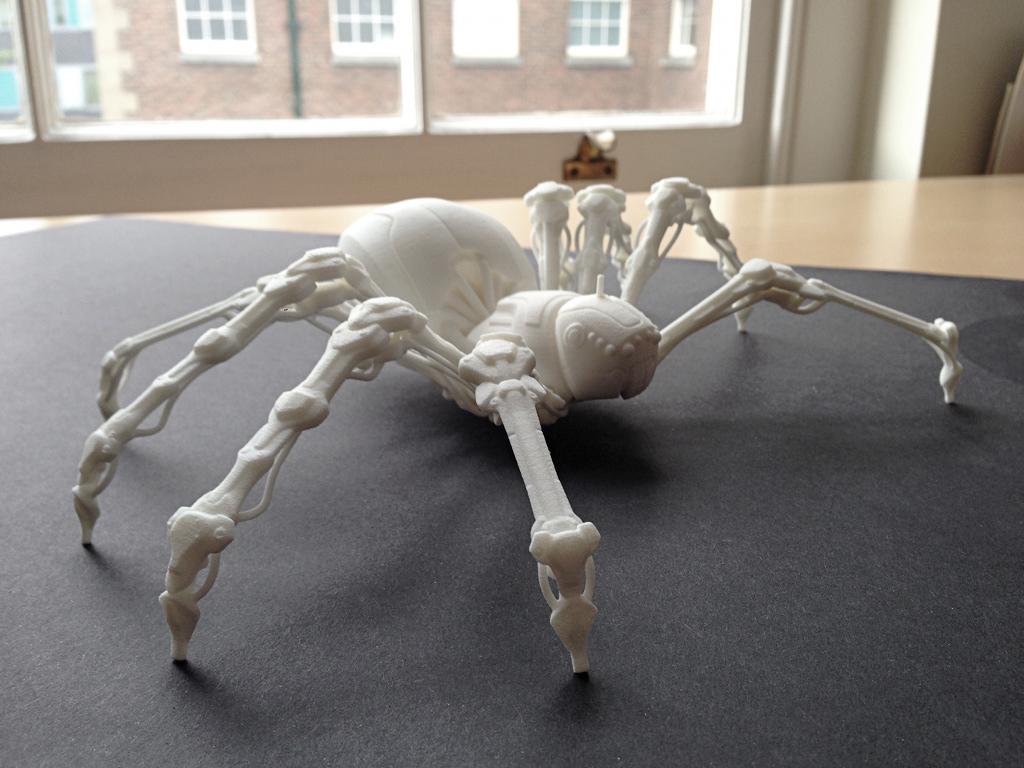 Edit: Reavenk pointed out in the comments that it would be good to see it next to an everyday object to get a sense of scale. Here he is along side his digital counterpart, perched atop the book.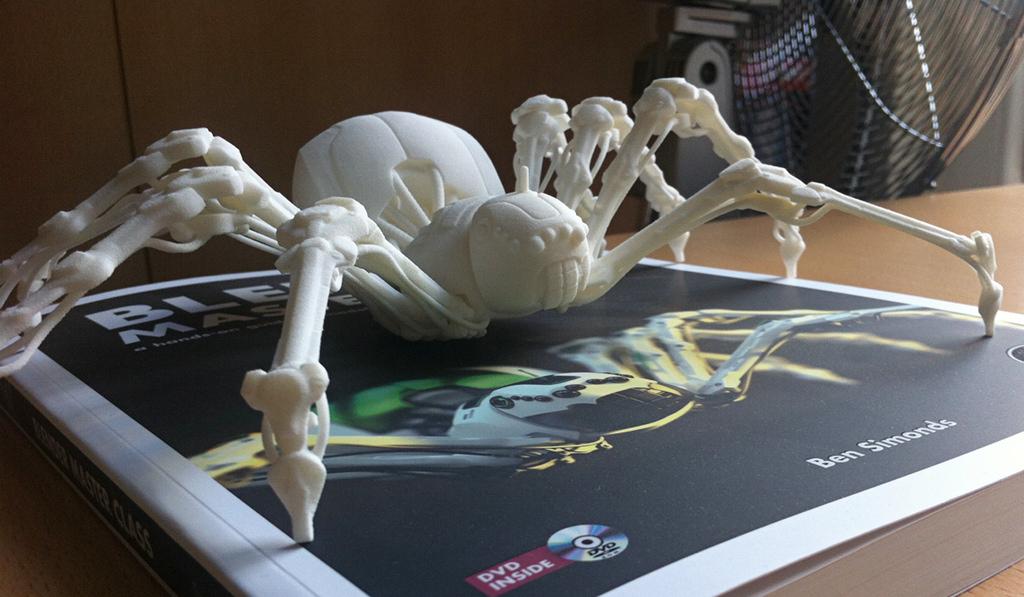 Reavenk (Jun 13, 2013)
Pretty cool! There needs to be a pic with it next to an everyday object so we can get scale. Is it all one solid piece or does anything articulate?
Ben Simonds (Dec 17, 2013)
Sure, you can find it for sale here:
https://www.shapeways.com/model/1123311/spiderbot-from-blender-master-class.html
zottelmann@gmail.com (Dec 17, 2013)
Hi. would you mind telling the price of this modell at shapeways?
ufo3d (Nov 24, 2016)
Really well done!
LeonsDigital (Jan 23, 2021)
Great work Ben!
3d print, 3d printing, book, projects, robot, shapeways, spider, spider bot — Jun 13, 2013