3D Artist Magazine Cover and Tutorial
---
2022 Update: I dont think 3D Artist Mag is around any more. Sad times.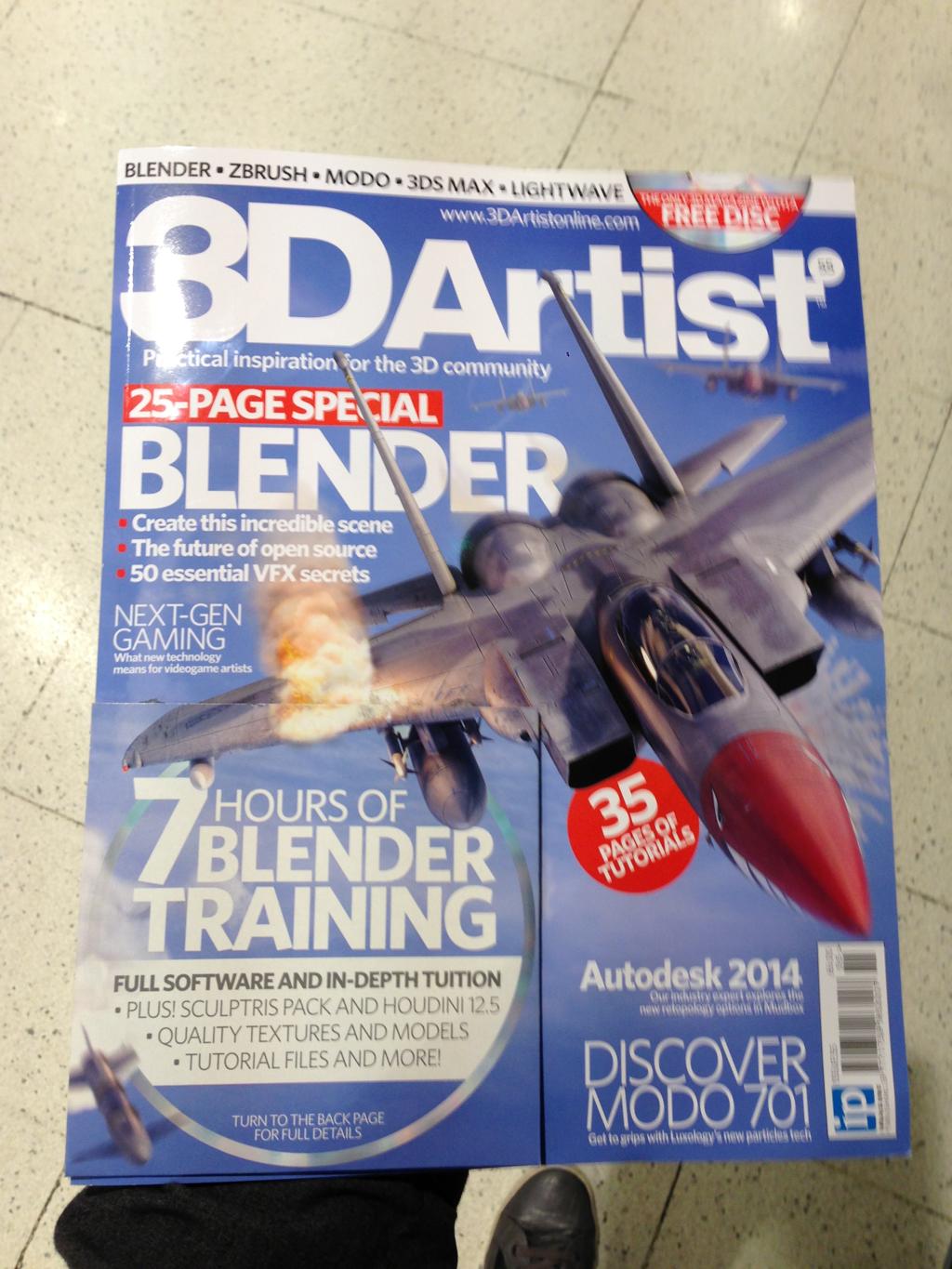 This months 3D Artist magazine is a Blender special issue, featuring lots of blender related tutorials and articles. I had the pleasure of working on an image for the cover of the magazine, that is also featured in a 17-step tutorial inside. In the tutorial I go through modeling and textuing the jet, creating materials for rendering in cycles, and creating a final scene using linked libraries and multiple scenes with smoke and explosions.
You can also find a full-page review of blender master class as well as a small Q&A section about Gecko Animation in the magazine. There's also a bunch of other cool content and tutorials, including tips and tricks from the Tears of Steel crew, and a load of textures and resources on the disc that comes with the magazine.
3dartist, article, blender, fighter jet, gecko animation, links, magazine, tutorial, tutorials — May 23, 2013
Made with and the minima theme.