Blender Master Class - One Week Sale!
Blender Master class will begin shipping next week, and for a week starting today you can get the book (Print or E-Book edition) for 40% off at Nostarch.com. Just use the coupon code WILLITBLEND at the checkout.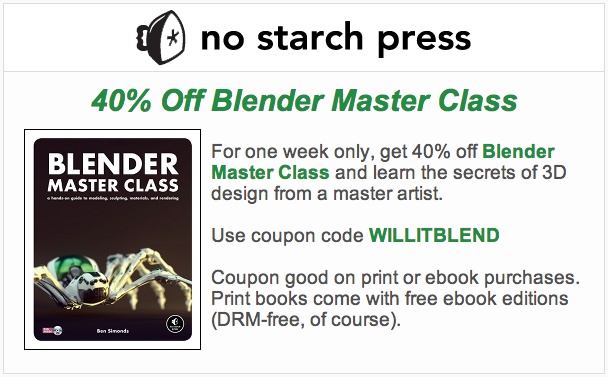 For more about the book, check out this post.
Black-Light (Sep 09, 2013)
I do love crisp look and nice feel of the book
blender, blender master class, book, sale — Feb 21, 2013