Blender Conference
---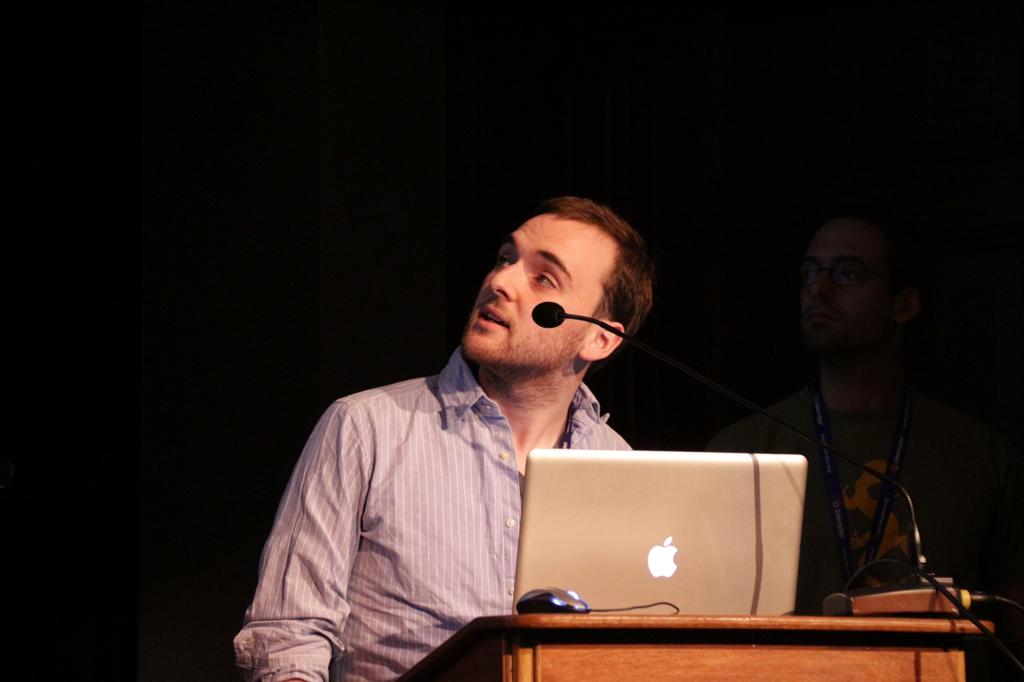 I'm back from the blender conference, and I had a brilliant time. This time round Jonathan (@Laxy) and I gave a talk on some VFX work we did last year, on adding CGI makeup - in this case scars and bruises, to live action footage. You can watch the stream from the conference below.[ ](17 #bconf12 Ben Simonds Digital makeup with Blender)
You can find the other talks on the the blender foundation youtube channel. I particularly recommend Andrew Price's talk on photorealism, and Hjalti's talk on Animating the Iceland Express commercials he worked on.
Thanks to all the organisers, and to all those who came for making it a great conference. Thanks in particular to Ton, who spent saturday evening introducing us to a whole bunch of cool and talented people at the conference dinner. See you all next year!
amsterdam, blender, blender conference, links, presentation, talk, video — Oct 18, 2012
Made with and the minima theme.