Creature Feature
---
Did this guy over the weekend. Might play around a little more with him, but I thought I'd post it.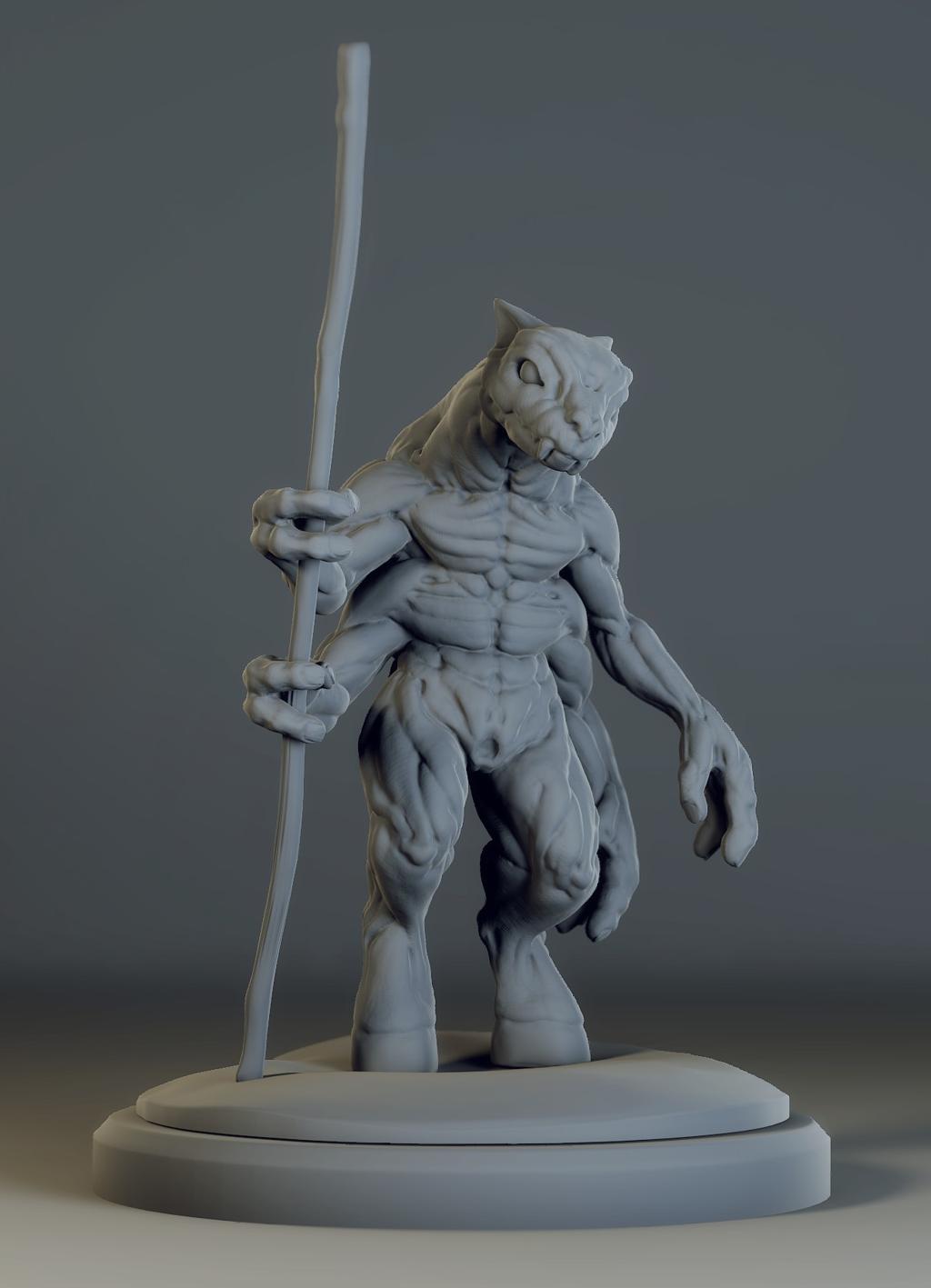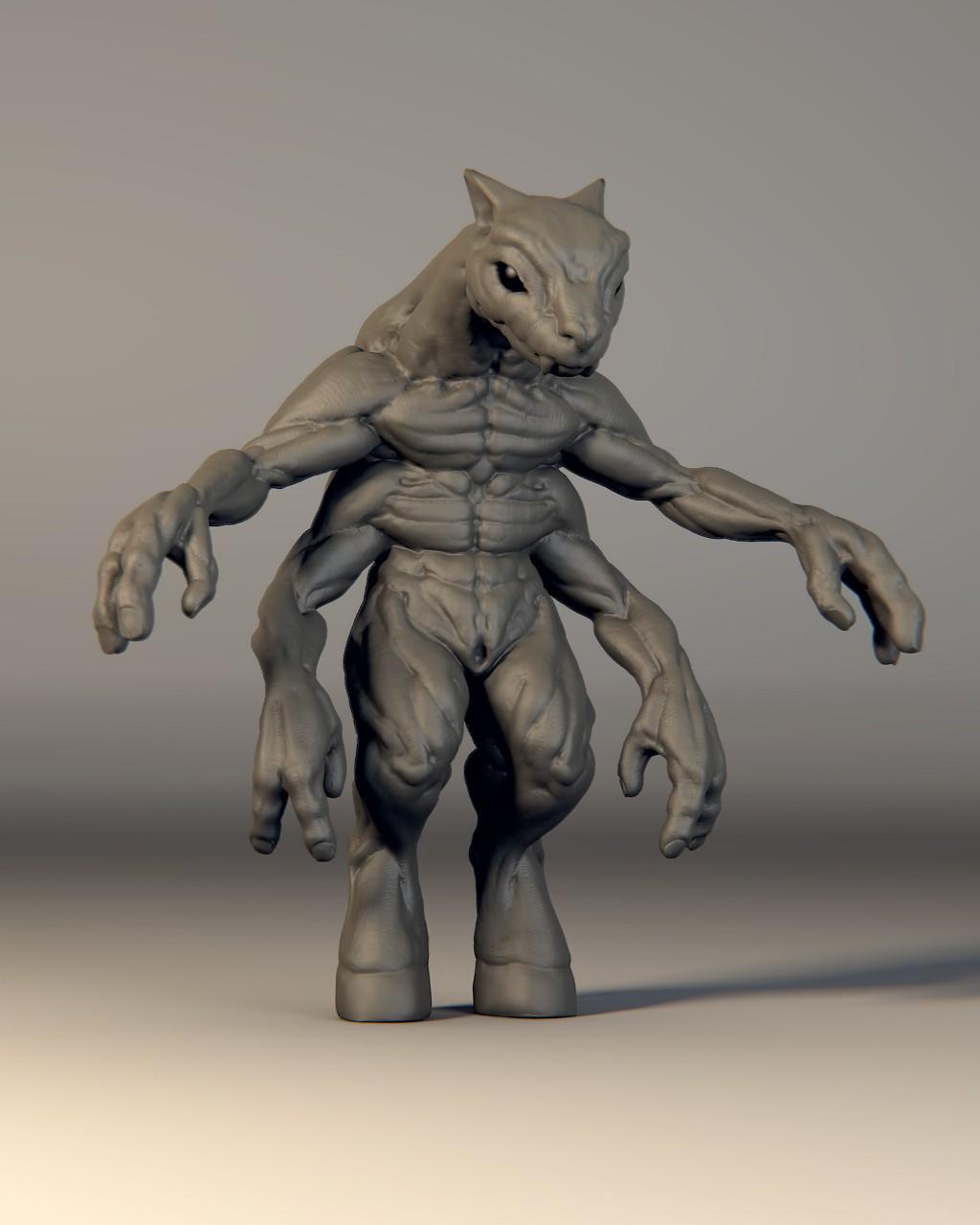 wayne (Feb 19, 2011)
I first of all wanted to say what a fantastic sculpt this is, some really great work!.

As an artist myself, i was interested to know how you set up and created such a sculpt in a short time?.
Was it created in blender and if so, did you begin with a simple polly mesh, use multy-res and then just sculpt over the rest?…

Great work
Loving the tutorials also!.

Many thanks,
Wayne
Ben Simonds (Feb 19, 2011)
The actual sculpting was done in zbrush, but I created the base mesh in blender. It's really simple, which is a big part of getting to the sculpting stage quickly. Here's a pic of the basemesh:

blender, monster, quick projects, sculpt, zbrush — Nov 19, 2010
Made with and the minima theme.